Welcome
Reach real clients with the
ReviewSolicitors audience network
The easiest way to directly buy ad banner space
specific to your law firms area of expertise.
We connect Law firms to genuine clients at the point
which the client is looking for legal services.

Free to sign up, simple pricing,cost effective


Targeted advertising – choose from +500 d ifferent legal specialisms


Analyse campaigns withimpressions and CTR


Guaranteed lower 'Cost Per Action' than Google adwords


Prices start from £100 per campaign


Reach clients actively looking
for legal services


Be shown at the top of local search
results and ranking pages


Prominent and targeted advert


Guaranteed lower Cost Per Action
than Google Ads
What makes us unique?
ReviewSolicitors area of law pages are searched for by clients who have an active need for a solicitor. ReviewSolicitors have over 2 million clients who come directly from Google searches to these pages. The majority of clients will have used the following search terms (Note 'town' and 'area of law' changes based on client search)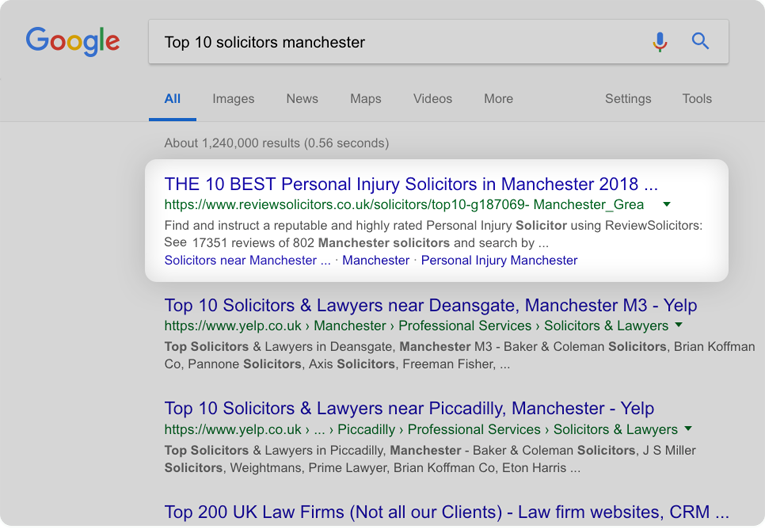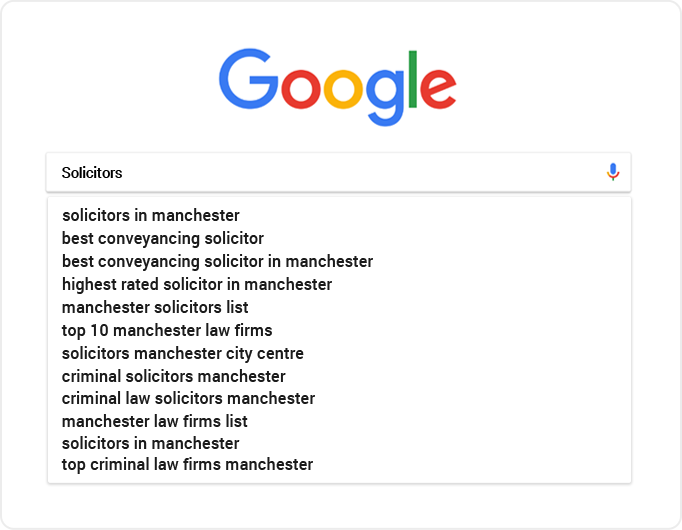 Target over 500 types of clients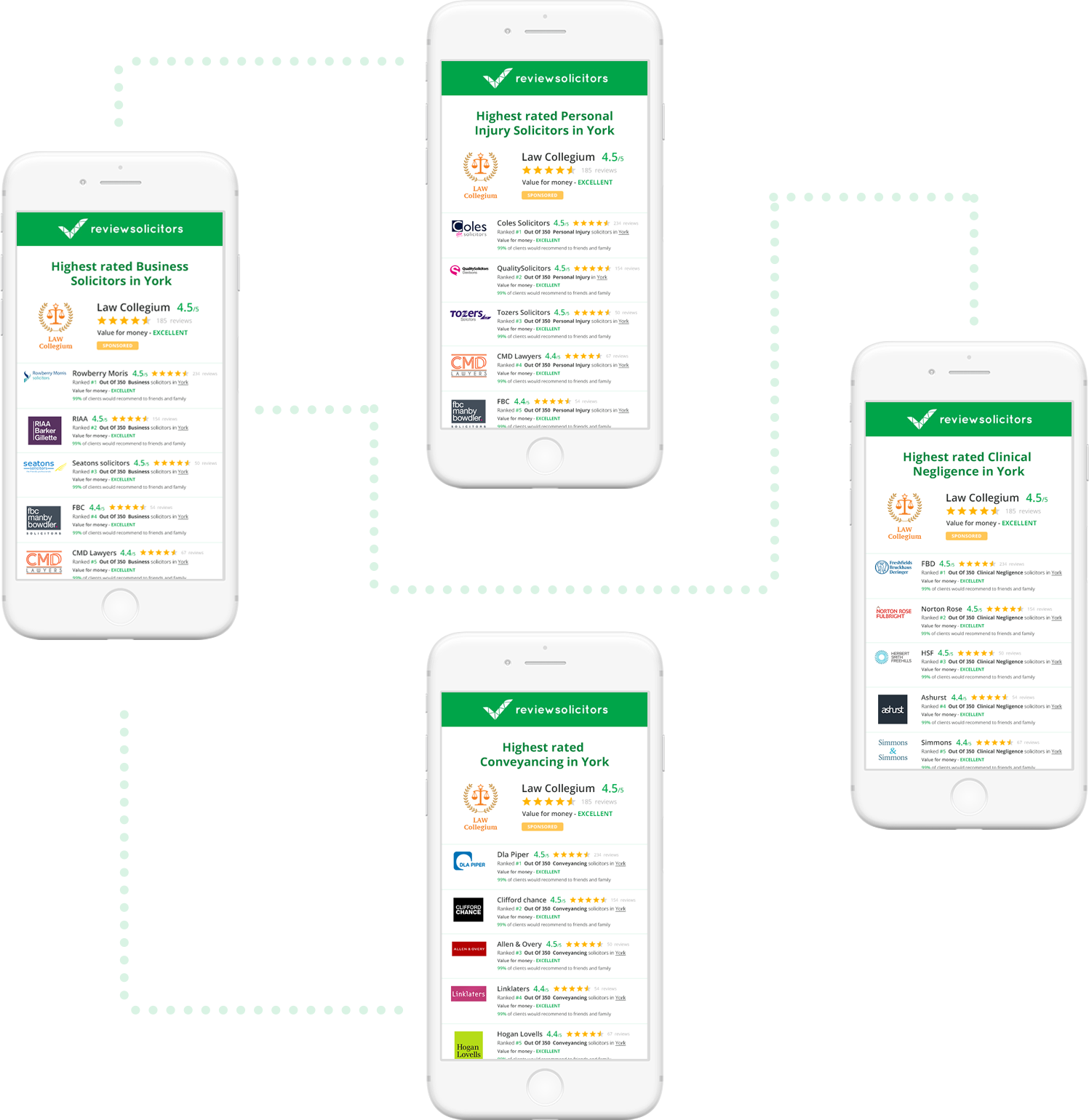 Let's talk numbers
ReviewSolicitors advertising leads to real clients
22%
On average 22% lower cost
per instruction than Google
advertising
500
Over 500 different areas of law –
target only the clients you want
2M
Over 2 million searches
One ad, more places

Real Clients
With ReviewSolicitors
client-based targeting, you advert is delivered to real clients

Quality Scale
Extend your firms influence beyond your local area with national campaigns

Real Results
Leverage the same powerful Google CPC advertising at an 22% average discount to achieve law firms objectives
Get started today
Click below to start your campaign