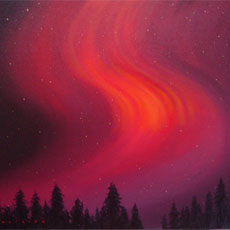 Joe
Added 4 months ago
Report to admin
February 06, 2020
20200206145630
Avoid
O Neill Patient solicitors: errors in conveyancing, poor service

O Neill Patient solicitors made a simple human error in the handling of our recent re-mortgage, which cost us hundreds of pounds as we missed the completion deadline. They have since denied a request for compensation, which is fair enough, but also denied responsibility which reveals an elastic approach to facts and documentary evidence. Based on this dishonesty and poor customer service, I would recommend that you avoid using O Neill Patient solicitors if you can, either as a customer or vendor of mortgage products.

The mistake was a forgivable human error – forgetting to pass on details pursuant to the re-mortgage – and this error was acknowledged in writing by the solicitor who handled the case at the time. In legal terms, there was no basis for refunding us the costs incurred since O Neill fine print allows very long lead times for all conveyancing work. However, we did think that they might cover our costs since the delay was unnecessary and clearly acknowledged as being their fault.

The response to our formal complaint was a pair of verbose, long-winded emails blaming the Christmas closure of their office and citing normal lead times, apologising for the inconvenience but attempting to position the failure as a consequence of processing time rather than an error on their part. This response was not dishonest, so much as patronising, assuming that we would somehow miss the point. When questioned about the specific, documented admission of culpability from their junior solicitor, the company tried again to answer us on the basis of delays and resourcing. To date they have not acknowledged or addressed the fact that when the delay and resulting expense was first flagged, the solicitor in charge immediately escalated the case and said in writing "I think my fault as I probs didn't pass to admin right away".

We have no wish to pick on overworked juniors, or to condemn holiday closure – an enlightened and important policy. Staff deserve their Christmas break. And everybody makes mistakes. But, when making a mistake that costs another party several hundred pounds it is better not to add insult to injury by attempting to shift blame.

In short, avoid.

Was this review helpful? Yes