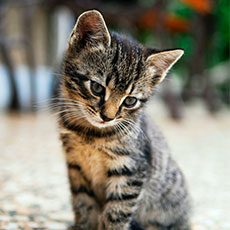 Matter Type:
Residential Conveyancing
Incompetent, lazy, non-communicative, unapologetic
We went with XYZ as they seemed to have genuine good reviews and were good on pricing. I have my suspicions about the reviews, but that is just a personal thought. They are lower than average for conveyancing costs - There is a reason.

Mr Manga was placed on our case from the outset, and so things began.

Initially there were a few teething problems, and thus he got the benefit of the doubt. I corrected inaccuracies, like emails addressed to the wrong person, email addresses were wrong, leasehold documents were sent when the property was freehold. Of course, these kind of things can be expected when first kicking off a case, I didn't think much of it.

The sale was a cash sale. The most straightforward of sales, no chain, just us and the buyer. This seemed to be too much for Mr Manga, and the communication and progress quickly nosedived to barely a recognition of the job that he was being paid to do.

The same documents were being sent to us to fill out, again the leasehold document instead of freehold, which we had already filled in and sent back weeks prior.
The enquiries were simply being forwarded on from our buyers solicitor with no attempt from Mr Manga to answer them, and in effect all we were paying for was an admin service for email forwarding. Half of the time the emails contained the same questions that we had already answered in the previous email.

When I raised my concerns to him, and the senior partners in the firm, I was ignored, then fobbed off with empty promises from Mr Dadu. I requested on multiple occasions to have our case moved from Mr Manga to a senior who could actually do the work. Again, these requests were ignored and I was assured from Mr Dadu that Mr Manga is "very experienced" (Graduating in July 2021 does not a very experienced paralegal make). Only when I submitted a formal complaint mentioning that I would be going to the SRA, was it "suggested" that they could move it to another member of their team (Who, subsequently did a fantastic job).

In all of this, not once has their been an acknowledgement of their short comings, neither the company or the individuals. Not a sorry, or an "I apologise for letting you down". They seem to be of the opinion that customer service doesn't matter.

To everyone reading this, XYZ are now a part of Abbot Legal Limited, I doubt this will be enough to remove the engrained bad customer service and lack of professionalism from individuals within this company, but who knows.

This was our experience. I hope no-one else gets to experience this and will find this review helpful and make you consider using another firm to handle your conveyancing process.