SRA and LSB set to 'turn up the heat' for all law firms to collect client reviews
The SRA has announced that phase one of its pilot scheme for law firm reviews, which started in Feb 2021, has concluded. The pilot is now moving onto its second stage, which will focus on analysis, evaluation and what regulatory changes may or may not come into effect. The pilot may provide a catalyst for change to increase review collection for law firms and improve transparency in legal services.
With over 70 law firms participating in the initial pilot, the SRA has a 'treasure trove' of data to assess client reviews' impact on improving transparency in the legal market. Another consideration to be evaluated is the impact collecting reviews has had on law firms themselves. Should there be any subsequent regulatory changes, they will undoubtedly consider the experience these 70 firms have had over the last year with different Digital Comparison Tool (DCT) providers who participated in the pilot.
The SRA website shows nine DCT providers taking part in the pilot scheme to collect client reviews. Initial analysis from law firms involved in the pilot shows that over 75% are now using ReviewSolicitors to collect client feedback, positioning the platform as the number one choice by law firms when collecting client reviews online.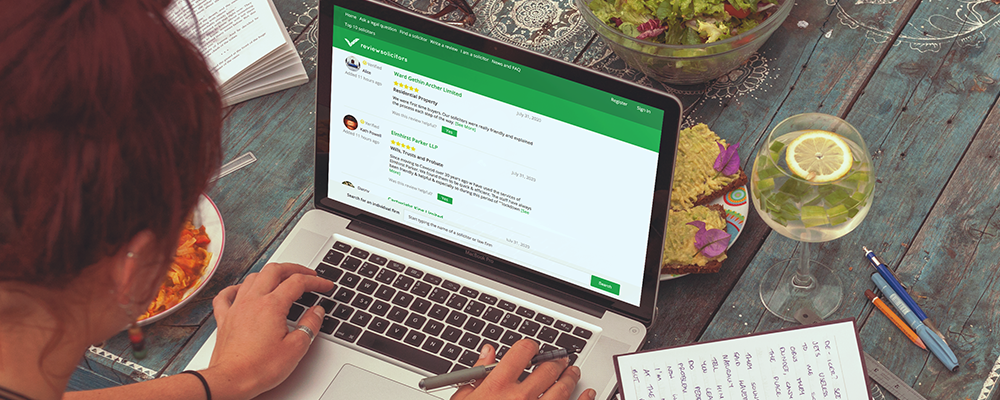 It is not just the SRA turning up the heat on law firms and providing guidance on collecting reviews. On the 29th of March 2022, the LSB released its "final strategy – Reshaping Legal Services" document, which places client reviews and the role of sites like ReviewSolicitors at the forefront of changes that are happening in the market.
Regulators have said that the market is already evolving to use digital technologies as the easiest way for consumers to access legal services. The LSB has said future policy changes will ensure regulators focus on significantly greater transparency in the market.
They expect that the future should include the ability for "consumers to easily compare the cost and quality of different legal services providers and what services they deliver" and that "using comparison tools is the norm". 
In addition, the LSB is soon to release a further policy statement setting out its expectations of regulators like the SRA to affect their strategy of improving transparency and accessibility of legal services. This draft statement of policy put to consultation in December 2021 suggested that unless transparency changes are swift, regulators will be forced to mandate.
The SRA has already stated that they have seen increased law firm engagement with review platforms since the pandemic. ReviewSolicitors' research has shown that over 35% of all law firms in England and Wales are now actively collecting client feedback online, up from 15% in 2020. 
Michael Hanney, CEO of ReviewSolicitors, says, "If your law firm is not already actively collecting client feedback online, now is the time to act. Law firms only just starting to think about this are already behind the curve as over 25% of the Top 500 law firms are already using ReviewSolicitors." 
"Clients want to compare the service quality of law firms and how they have been able to help past clients who have relied on that firm's expertise. Firms unwilling to do this will be part of the dying breed that still relies on the yellow pages."
"Collecting reviews is simple. The ReviewSolicitors platform ticks all of the boxes, not just for review collection but also for review compliance, helping individual solicitors to collect reviews and getting those reviews in front of clients at the point where they are choosing legal services.  We are a reputation management tool, and it's why we are the market-leading platform chosen by law firms."
The SRA's evaluation of its pilot programme is being keenly watched by other regulators, including the LSB, pushing for increased transparency across other legal markets, including the Bar Standards Board (BSB), who will begin their own pilot scheme later this year.
Although the SRA is yet to signal whether or not online review collection will become a mandatory part of the client journey, the latest indication from experts in the market indicates that a logical first step would be the requirement for law firms to offer the ability for every client to leave feedback about their experience and for this qualitative data to be available to clients when it comes to making their decision about which is the right solicitor to instruct.
Collect reviews today
Complete the form to take control of your free profile on ReviewSolicitors.