Getting the best from your Google reviews with ReviewSolicitors
ReviewSolicitors is the only legal review platform that allows your law firm to integrate with Google reviews and it is important that you understand what this means for your law firm.
Google reviews are just as important as other review platforms when it comes to collecting client feedback. Whilst not legal-specific, the reviews you collect will sit in the Google My Business knowledge panel when a potential client is searching for your firm. 
The problem is that it is notoriously difficult to ask clients to leave a Google review. If your firm is struggling with this, don't worry as you're part of the majority. The reason for this is that as of Summer 2021 only 18.7% of clients have a Gmail account and you must have a Gmail account in order to leave a Google review. 
The result of attempting to collect Google reviews from your entire client base results in over 4 out of 5 of your clients receiving an email which is effectively spam because the client does not have a practical way to leave your firm feedback.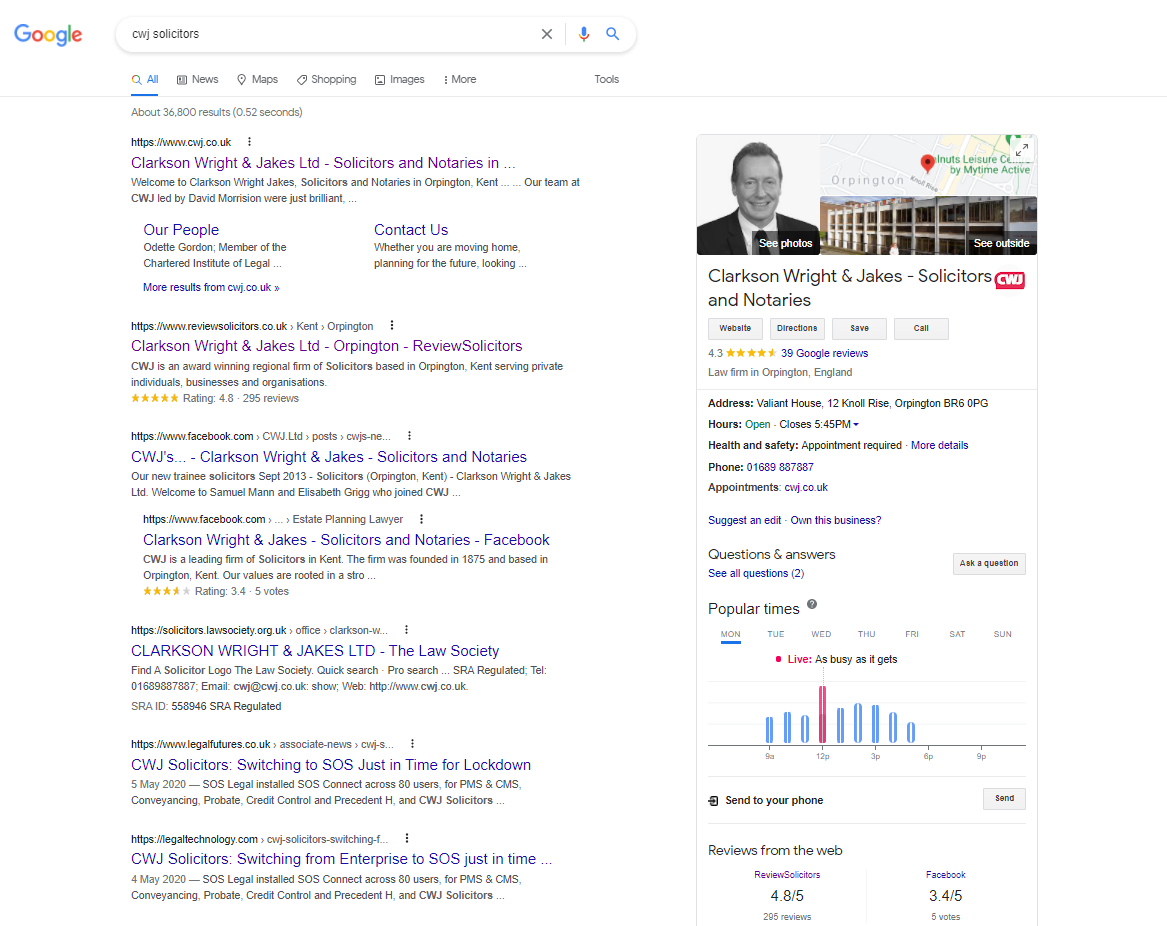 Not only is this a bad business practice but it also wastes everyone's time and results in the firm being ineffective when it comes to gathering useful client feedback. Don't be that firm.
How does ReviewSolicitors help?
ReviewSolicitors offers an integration with Google reviews which works in two ways:
Google Dual collection.
To ensure that all clients have the ability to leave a review about the firm, ReviewSolicitors will identify the 20% of clients who have a Gmail account. This means when they receive an email asking them to leave a review they will be taken through to Google Reviews.
The other 80% of clients who do not have a Gmail account, will be directed through to ReviewSolicitors to leave their review.
Collecting reviews in this way will result in the firm collecting reviews up to 5x faster.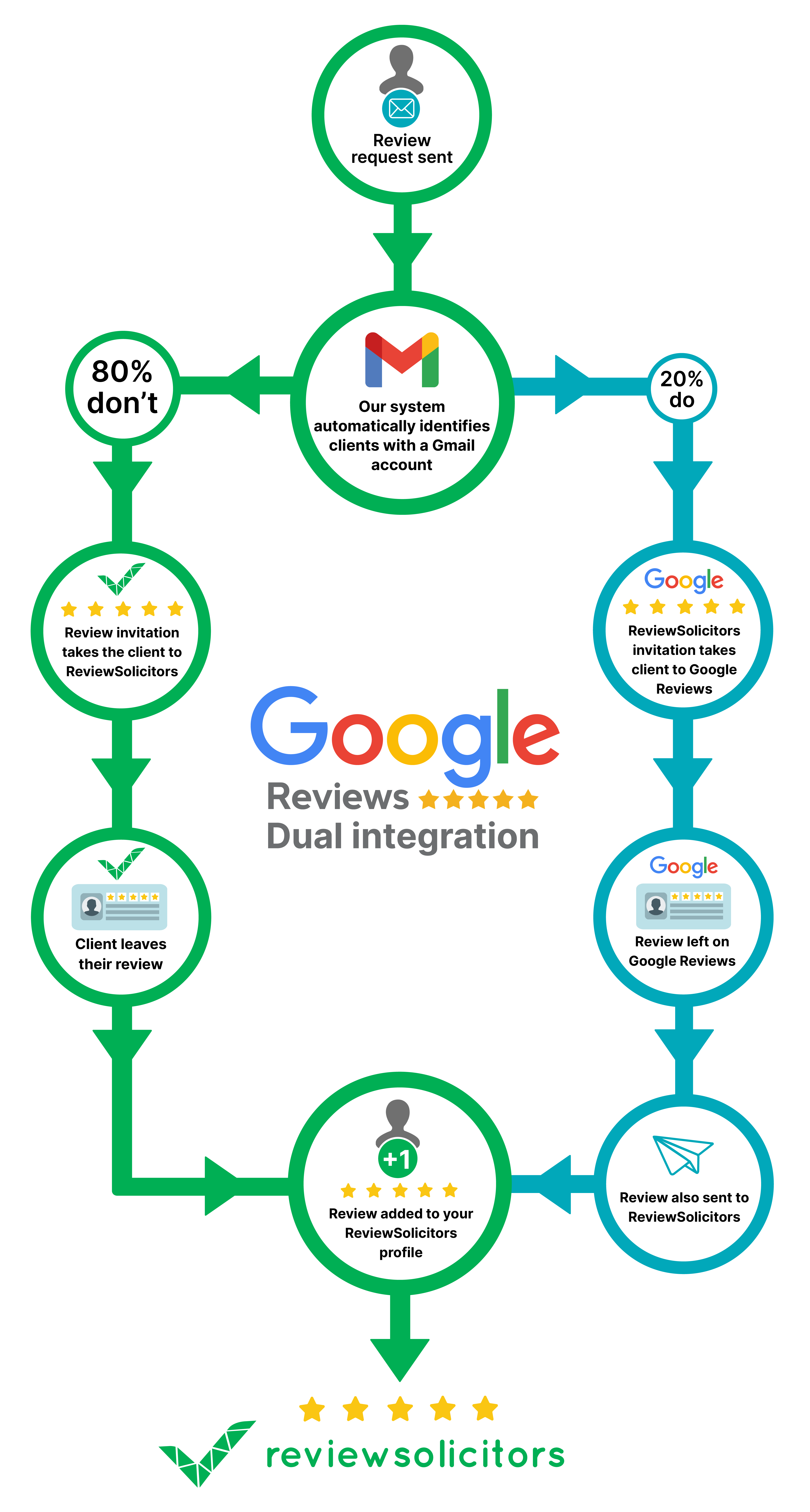 Sync Google reviews into ReviewSolicitors
All of your Google reviews that the firm has collected can be added to your ReviewSolicitors account so that clients can see all of the firm's reviews in one place. New Google reviews will automatically be synced too.
You can also respond to Google reviews directly through your ReviewSolicitors account. 
The Google reviews integration is unique to ReviewSolicitors and is available to all law firms in the UK. We use the SRA's data feed to populate our site, this means that your firm already has a profile page and we strongly suggest taking control of it should you not have done so already.
It is FREE to take control of your listing and you can do so here by clicking HERE
Collect reviews today
Complete the form to take control of your free profile on ReviewSolicitors.