Add to and amend the questions asked in your firm's review questionnaire.
Want to tailor the questions that are asked in the ReviewSolicitors review questionnaire? Now you can!
The "Custom Questionnaires" add-on gives your law firm the ability to adapt the review questionnaire that is sent to clients to create a tailored and branded experience.
Not only can you now add in up to 8 questions of your choice, but the entire questionnaire can be branded with your law firm's logo and colour scheme.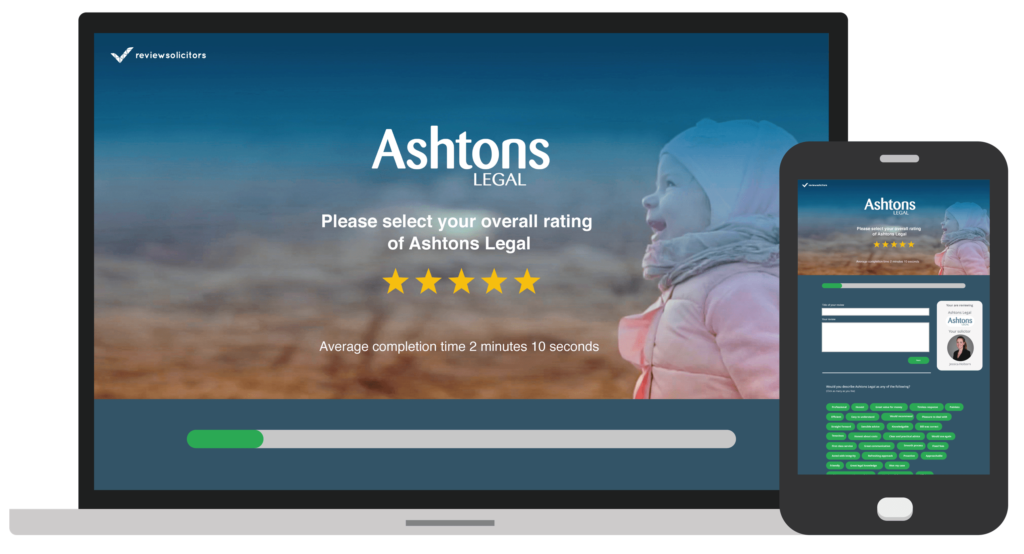 The ReviewSolicitors standard questionnaire already has a great range of questions and caters to all of the requirements for Lexcel, Legal Aid, CQS and other legal accreditations. However,  should you wish to ask questions specific to your law firm's goals and brand, the Customised Questionnaires add-on provides that functionality.
In addition the add-on will also include:
Your firm's branding 
Ability to amend existing questions
Custom reporting and MI
Amend button and text colours
Different questionnaires for each service area
If you are a multi-practice law firm, it's important to collect feedback specific to the service that the client has received from your firm. The add-on allows you to create a version of the questionnaire that is tailored to each department of your firm. 
The cost of the module is £100 per month and is available from the 11th October.
If you would like to find out more, please register your law firm's details.
We will then send you a brochure with all of the information about how this could work in practice for your firm.
Collect reviews today
Complete the form to take control of your free profile on ReviewSolicitors.