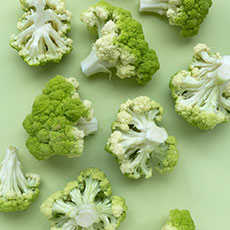 Kathleen
Added 6 months ago
5 found this helpful
Report to admin
Collected whilst working at Kew Law LLP
July 17, 2021
20210717105821
Extortion
On the 16th June 2021, I contacted the Kew Law LLP Hadleigh office to seek advice in relation to my Mum passing away and that my youngest sister was attempting to sell my Mum's flat omitting me from my Mum's estate to cheat me out of my inheritance.

My initial contact was from Emma Donovan (Partnership Member) Hadleigh Office, whom informed me that I required their litigation department and told me she would pass me on to a colleague in that department, and ask them to get in touch with me.

On Wednesday the 16th June 2021, I was contacted by Jennifer Hardy via email who informed me that she could assist me and sought details about myself and my late Mum and my sister. She also told me that the initial step would be for her to conduct an initial appointment to enable her to obtain further details and instructions etc. and advise me thereon. For this she told me that the fixed costs of the appointment would be £243.60 (including VAT and third party disbursement fees) which would include carrying out a probate search and obtaining a copy of the title register in relation to my mother's property and if the searches reveal that probate has already been granted she can also obtain a copy of the Will or letters of administration at an additional cost of £31.18.

On Thursday the 17th June 2021, I emailed her with the details requested and asked if was OK to have my initial contact as a meeting at her office in Hadleigh.

On Friday the 18th June 2021, Jennifer responded and informed me; (Actual Email) "The initial appointment can be in person at our offices no problem. However we will need you to telephone to book the appointment for a mutually convenient time. Accordingly if you can kindly telephone our Wickford office on 01268 560 176 and speak with my colleague Connie who will be able to arrange the appointment. If you would prefer an appointment at our Hadleigh I would propose that this be at 10:00am on Tuesday 22 June 2021 as I will already be over at that office. I also attach our client account details. Accordingly I would be grateful if you would kindly arrange payment on account of the fixed costs in the sum of £243.60 prior to our appointment wither over the telephone, by bank transfer using the attached details or when
you attend at our offices".

I contacted Jennifer via email and informed her I had made the requested payment via bank transfer and supplied a copy of the transaction to her:
"Hi Jennifer, I have made the requested payment to you. Regards, Kathleen.

Jennifer responded via email and wrote (Actual Email):

Hi Kathleen,

Thank you for your prompt payment.
I can confirm our appointment is arranged for Tuesday 22 June 2021 at
10:00am at our Hadleigh office at 30 Rectory Road, Wickford, Essex SS12
0AW

Immediately I noticed that the address was incorrect (Wickford SS12 0AW) so I contacted Jennifer to confirm the address. Jennifer responded back to me apologising and informed me that she worked at both offices and the appointment was for 30 Rectory Road, Hadleigh SS7 2ND at 10:00am.

On the morning of the 22nd June 2021, I called accompanied by my husband to the Hadleigh office for my arranged appointment with Jennifer at 9:45am. We rang the doorbell and it was answered. We were asked if we had an appointment to which I said yes at 10:00am with Jennifer Hardy. We were asked to wait and the door was closed on us. Shortly afterwards, the door
opened again and we were told that Jennifer was with a client and we were too early and to come back at 10:00am. We left and waited around outside the office area. At 10:00am we again rang the doorbell and when the door opened this time it was a different person answered. We were asked to wait again and the door was closed on us. Again shortly afterwards the door was opened and we were told that Jennifer was still with the client and it was suggested that we should wait on a bench seat directly outside a public toilet across the road from the office (In the rain) until Jennifer was free to see us?

This really upset me. Just the thought of it. To wait outside the public toilet on a bench seat in the rain. It was now approximately 10:15am, 15 minutes late. I told the person at the door I was sorry but this situation was not right. I was a client and did not deserve to be treated in this manner. I told them that as the meeting did not take place as arranged and I did not enter the offices, I wanted my payment cancelled and returned to me. My details were taken and we left. This was a very bad treatment of a client. We waited all that day for some correspondence from Jennifer to explain herself and nothing, no correspondence from her.

On the 23rd June 2021 we received an email from Jennifer:
"Dear Madam, we acknowledge receipt of your emails below which have been forwarded to our accounts department. We will revert to you substantively as soon as reasonably possible".

On Monday the 5th July 2021, I contacted Jennifer and inquired where was my repayment for the cancelled fee. Jennifer responded via email:
(Extract from the actual email)
"I confirm that we wrote to you by post on 2 July 2021 in relation to a partial refund to be made to you. We do not propose to repeat matters set out in that correspondence which we trust will be received by you shortly (if not already)".

* It was now the 9th July 2021, and I still had not received this letter?

It was suggested by Jennifer that there are postal delays due to COVID 19:
Extract from her email: ("With all due respect we have no control over the Royal Mail postal service which continues to experience delays due to the Covid-19 pandemic").

On Thursday the 8th July 2021, I contacted Jennifer to inform her that I still did not receive the letter she sent out to me on the 2nd July 2021. I asked her to confirm the address she sent both the letter to and the repayment cheque.
Actual email: "We confirm that the cheque was sent to you by our Colchester
office under cover of letter dated 6 July 2021 to: Our previous letter dated 2 July 2021 has been sent to the same address".

On the 12th July 2021, the letter finally arrived which included an invoice for £183.60. The letter (from Jennifer Hardy) informed me that I was to receive a repayment of £60.00? It also stated that due to her 'Care and conduct throughout' I was charged £150.00 + £30.00 VAT. Plus a further £3.00 + 60p VAT for the 'Land Registry' copy. Totaling £183.60.

"Care and conduct throughout"? There was NO meeting? I got charged £183.60 for a copy of the 'Land Registry' and emails. Total extortion. I would not recommend Jennifer Hardy (Kew Law LLP - Hadleigh, Essex) to anyone.

On the 12th July 2021 I received an email from Stephen Kew (Owner of Kew Law LLP)

I am sorry you have found the service to be unsatisfactory and I attach a copy of our complaints procedure and our general compulsory compliance information sheet which would have been handed to you at the meeting with Ms Hardy if it had happened.

Quite clearly it is very unfortunate that due to our Covid-19 precautions and the previous client meeting running slightly over that you were unable to be admitted to the office. I apologise for this but health and safety concerns are paramount and there was a sign on the door explaining that only one client can be admitted at the time of your appointment.

*There are no signs on the door stating "only one client can be admitted at the time"

The modest fee that you were quoted as a fixed fee to include preliminary work has in my opinion been appropriately levied for the work that was undertaken in advance of the meeting.

*Modest Fee: £243.60? For a copy of the 'Land Registry' and a FREE probate search using the Government website. (Is he joking?)

"I apologise that my staff did not bring to Ms Hardy's attention your presence outside the office, as she was engaged with a client"

*LIES - Both staff members informed me that after speaking to Jennifer Hardy that morning she relayed her messages through them insofar as 1. I was too early and to come back at 10:00am and 2. She was still with a client (Now at 10:15am)

I would respectfully disagree that a 15 minute wait beyond an appointment time was warrants the comments you have made in respect of my firm. Professional services appointments cannot be timed to an exact minute and it would be wholly inappropriate to terminate a prior appointment that was running a short period over. Doctors and dentists have the same problem when scheduling professional appointments.

*This is a Solicitors office? Not "Doctors and dentists". Jennifer Hardy knew she had an appointment with me at 10:00am. Yet she ignored that fact and continued with another client for 15 minutes past my scheduled appointment time. This is NOT professional.

Lastly, purely for the record Ms Hardy was with a client and did not even know of any of the events which happened at the front door to the Hadleigh branch until after the event.

*LIES - Both staff members informed me that after speaking to Jennifer Hardy that morning she relayed her messages through them insofar as 1. I was too early and to come back at 10:00am and 2. She was still with a client (Now at 10:15am)

This is the owner of Kew Law LLP. No wonder his staff, Partners and Solicitors act the way they do – Disgraceful.

I would NOT recommend Kew Law LLP to anyone.

Was this review helpful? Yes