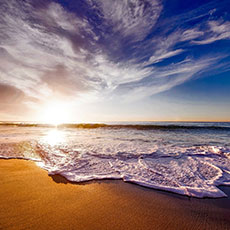 Verified

This review has been left by a verified client who used Barrett & Co Solicitors LLP.
Graham
Added 1 month ago
Report to admin
March 24, 2021
20210324101948
Wills & LPAs
Matter Type: Lasting power of attorney
In 2020, my wife and I decided to update our wills and to create a LPA and found a real gem in the service provided by Juliette Spanner at Barrett & Co Solicitors. Despite the limitations imposed by two lockdowns, the service provided was friendly, highly professional and efficient. Our questions were answered clearly, sensible advice was given and the quality of communication was very good from start to finish. On this basis, we would highly recommend Juliette at Barrett & Co,
A representative from Barrett & Co Solicitors LLP responded to this review on 01 April, 2021
Thank you so much for taking time to review our legal service. I am particularly pleased you found communication during lockdown was efficient. If there's anything else I can do for you in the future, please do get in touch. Of course, I would love it if you could recommend me to any friends or family that may need a Will or Power of Attorney or any other matter. Thank you. Juliette Spanner.
Was this review helpful? Yes