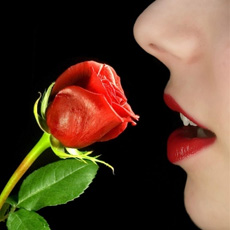 Adam
Added 2 months ago
3 found this helpful
Report to admin
January 28, 2020
20200128145100
Refuses to take responsibility despite overwhelming evidence they're at fault
Having utilised Henriques Griffiths' Conveyancing services on 3 occasions (2 sales, 1 purchase). Up until a few months ago, I only had good experiences of the service received. That was until I had to deep a bit deeper into the integrity of the firm once a problem had arisen one year after my purchase was complete.

The standard process with regards to Conveyancing involves the Buyer's solicitor approaching the Vendor's Solicitor with a number of questions which were not first apparent at the draft contract stage. This is commonly referred to as the 'Enquires'. Whilst the Enquiries are outstanding the Solicitor will prepare a Legal Report, the text within will advise of the detail they know to be right, but also make you aware responses to their enquiries are required before they confirm you're in a position to proceed any further.

And this is where Henriques Griffiths have failed. They received responses to their enquiries but failed to report the relevance of the responses to me. A simple error, you may think. And I'd agree, but nonetheless an error it is.

An error that has cost me £30,000.
An error that the firm has wilfully ignored, and twisted my complaint to lay all of the blame on me.
An error that the firm has done it's upmost to overlook.
An error that resulted in the Conveyancer who dealt with my purchase, and the assistant who supported her, leaving the firm (coincidence, I'm sure).
An error that warranted the response "I have practised residential conveyancing for the whole of my career" ….. and have never seen a response any different to that received in the Enquiries (but yet they felt the need to the questions).

Essentially..... An error the firm refuses to take any responsibility for despite overwhelming evidence they're at fault.

I can't decide whether they're bad at their job, arrogant or just happy to force a (former) customer to pursue an expensive legal alternative to ensure they take responsibility for their failings.

Needless to say, I wouldn't use them again and suggest others stay well clear too.

Was this review helpful? Yes