Rankings by area of expertise
The rankings below show the areas of expertise that Number One Legal Ltd offers to clients. You can see how good the service offered is in comparison to all other law firms nationally.
Data shown above is based on the reviews and client feedback collected by ReviewSolicitors over the last 12 months.
Become Verified
Number One Legal Ltd Have No Reviews listed here
You may want to discover a firm with an established and proven reputation on ReviewSolicitors
---
Top Rated Law Firms - Highly Recommended and Recently Used By Clients Like You
Review Sources
Reviews summary
Excellent

Very Good

Average

Poor

Awful
About this branch
Regulated by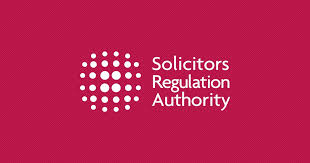 Legal services
Personal areas of law
Housing & Property

Anti-social Behaviour
Boundary Disputes
Buying at auction
Declarations of trusts
Deeds of Gifts
Deeds of easements, variation, deeds of rectifications
Dilapidation Claims
Evicting Squatters and Trespassers
Exclusivity and lock-out agreements
Extending your Lease
Freehold Enfranchisement
Housing Associations
Housing Management
Housing disputes
Injunctions
Investment and buy to let properties
Landlord and Tenant
Lease Extensions
Leasehold properties
Matrimonial transfers
New home purchases and sales
Option agreements and conditional contracts
Possession and repossession proceedings
Property Disputes
Purchase and Sale
Remortgaging
Renting and Tenancy Agreements
Repossessions
Residential Conveyancing
Restrictive Covenants, Easements and Wayleaves
Right of First Refusal
Right of Way and Rights to Light
Right to Manage
Service Charge Disputes
Service Charge Recovery
Tenancy Breaches, Injunctions and Forfeiture Claims
Tenant Eviction
Transfer of title
Transfers of equity
Transfers of parts of land
Unpaid Rent, Service or Ground Charges

Wills, Trusts & Probate