Prydis Legal Limited

How Prydis Legal Limited compares
Value for money
Excellent
Competitive
Poor
NO DATA AVAILABLE
Nobody has previously used this firm and left a review on ReviewSolicitors, so we cannot help you decide whether they are the right firm to instruct.
You may want to discover another firm with a proven reputation, why not try Kitsons LLP.
Alternatively be the first client to tell us if this firm is good value for money or not. Click here to leave a review
Rankings by area of expertise
The rankings below show the areas of expertise that Prydis Legal Limited offers to clients. You can see how good the service offered is in comparison to all other law firms nationally.
Show more
Data shown above is based on the reviews and client feedback collected by ReviewSolicitors over the last 12 months.
Become Verified
Prydis Legal Limited has Not Been Verified by ReviewSolicitors
You may want to discover a firm with an established and proven reputation on ReviewSolicitors
Top Rated Law Firms - Highly Recommended and Recently Used By Clients Like You
About This Branch
Regulated By: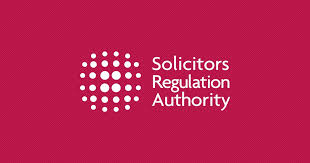 ---
Legal Services
New home purchases and sales
Restrictive Covenants, Easements and Wayleaves
Renting and Tenancy Agreements
Transfers of parts of land
Investment and buy to let properties
Unpaid Rent, Service or Ground Charges
Option agreements and conditional contracts
Exclusivity and lock-out agreements
Tenancy Breaches, Injunctions and Forfeiture Claims
Evicting Squatters and Trespassers
Deeds of easements, variation, deeds of rectifications
Right of Way and Rights to Light
Possession and repossession proceedings
---