Looking for Solicitors in Wimbledon? Here at The Z Group we are more than just solicitors. Our multi-disciplinary team is made up of experienced residential property, wills, and probate, corporate and commercial solicitors, working together in Wimbledon to deliver a unique service to our clients that goes above and beyond. We work seamlessly together to provide a bespoke suite of legal services and solutions to both individuals and businesses based in London and further afield. When you choose our lawyers, you can be comforted with the peace of mind that you have an expert team of solicitors on your side. Read more...
Also known as - Z Group
Accreditations


Review Sources
Reviews summary
Excellent

Very Good

Average

Poor

Awful
Overall experience
Value For Money

Communication

Initial Impressions

Approachability

Documentation Accuracy

Legal knowledge
Zgrp Limited are accredited by


About this branch
Description
The aim of our team of solicitors is to gain an in-depth understanding of your business requirements, property portfolio, and personal wealth aspirations to deliver clear and meaningful value in respect of the legal advice we provide. This allows us to deliver quality results that will be extremely beneficial to you and your business. Whether you are seeking advice from our solicitor's services for share schemes, commercial purchases, or for wills and testaments, you will be guaranteed a professional, straightforward and honest service. Our approach as a law firm is to provide honest, transparent, and straightforward advice to our clients so that they can make educated decisions throughout the process. This approach has enabled us to achieve great results on behalf of our clients. For more information about the range of solicitors services we provide from our law firm in Wimbledon, please get in touch.
Regulated by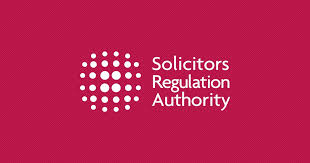 Legal services
Personal areas of law
Consumer

Litigation - Breach of contract
Litigation - Insurance disputes
Litigation - M&A and warranty disputes
Litigation - Product liability claims
Litigation - Property litigation claims
Litigation - Trust and pension issues
Litigation Law

Housing & Property

Anti-social Behaviour
Boundary Disputes
Buying at auction
Declarations of trusts
Deeds of Gifts
Deeds of easements, variation, deeds of rectifications
Dilapidation Claims
Evicting Squatters and Trespassers
Exclusivity and lock-out agreements
Extending your Lease
Freehold Enfranchisement
Housing Associations
Housing Management
Housing disputes
Injunctions
Investment and buy to let properties
Landlord and Tenant
Lease Extensions
Leasehold properties
Matrimonial transfers
New home purchases and sales
Option agreements and conditional contracts
Possession and repossession proceedings
Property Disputes
Purchase and Sale
Remortgaging
Renting and Tenancy Agreements
Repossessions
Residential Conveyancing
Restrictive Covenants, Easements and Wayleaves
Right of First Refusal
Right of Way and Rights to Light
Right to Manage
Service Charge Disputes
Service Charge Recovery
Tenancy Breaches, Injunctions and Forfeiture Claims
Tenant Eviction
Transfer of title
Transfers of equity
Transfers of parts of land
Unpaid Rent, Service or Ground Charges

Wills, Trusts & Probate
Business areas of law
Commercial Property

Commercial Leases
Commercial mortgages
Developer disputes
Development plot sales
Environmental policy law
Finance
Investment purchases and Buy to Let
Landlord and tenant
Purchase and Sale Of Commercial Property
Purchase of development land
Rights of way issues
Sales or purchases of shops, factories, warehouses, offices and licensed premises

Company & Commercial

Agency agreements
Alternative Dispute Resolution (ADR)
Asset Tracing
Business structures and joint ventures
Commercial Law
Commercial Litigation Matters
Competition law
Contractual Disputes
Corporate Law
Corporate finance
Data Protection
Franchising
Management buyouts
Merchandising and sponsorship
Mis-sold Interest Rate Swap Agreements
Partnership and LLP law
Sales and Purchases
Setting up a business
Share option schemes
Shareholder Agreements
Shareholder and Partnership Disputes
Statutory Demands
Summary Judgment
Unfair Loan Charges

Regulations
Book an appointment