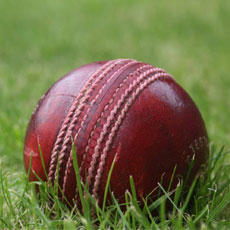 shila
Added 1 year ago
4 found this helpful
Report to admin
May 21, 2019
20190521182420
very disappointing!
Our letter of complaint to the Tallents senior manager:

I am writing today to express my disappointing with the service I have received with your solicitors. During my time dealing with your solicitors we have suffered numerous incidents that could not be described as major, however given how many there has been, they have caused me some distress. In one case related to stamp duty for a property we were buying (described below) this could have caused us to be in breach of the law. Examples of areas where that we felt the service fell below expect included.
i) Despite you being told that you were helping us to buy a second property, the bill we received from you included stamp duty for first property. Hence, the charge in the bill was only for £400 when it should have been over £4000s. It took us to do research on the internet to determine the correct fee and inform you.

ii) We had been offered by the owner a discount of £500 on the cost of electrical costs for the property if we handed over contracts before Christmas. You found an issue with not knowing who the freeholder of the property was and if there was any disagreement with them related to the lease. In response to this you sent an email to the seller lawyer who would not deal with the inquiry. You never told us in good time about this or considered a different approach. Once you told us about this, we did a 5 mins search on google, made a phone call and sent a couple of emails and found the required information. We are wondering why you could not have either told us earlier or carried out this simple activity. As a result of your inaction, we lost the £500 offered to us for the seller.

iii) Following your creating wills for us, you also mentioned the concept of doing medical and financial Power of Attorney. I would have thought it was early in the discussion to outline the costs. However, we were told everything about what was involved and had to ask the cost ourselves. We feel the cost was not made clear to us. We thought it was £700 pounds including the court fee when it turned out it excluded the fee. We really feel that there is need to describe clearer the cost structure.


Was this review helpful? Yes