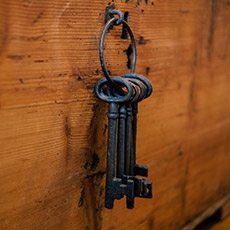 Matter Type:
Marriage Applications/Appeals
My Husband is finally here!!!
I have been struggling to bring my husband over from another country, being an EEA citizen living in UK can seem bit complicated; it made me loose bit of hope with Brexit kicking in too. Until one day my dad handed me Aisha's contact card details and said to me 'trust me, this solicitor knows the inns and outs of what you need to bring your husband over'. As soon as I gave Aisha a call, I got a quick face to face consultation appointment; I must say I felt so relived and relaxed with Aisha. She has excellent communication skills great legal knowledge , she will literally explain things to you as many times as you'd like until you understand the procedures and steps. Shes efficient with time, always available to answer your calls anytime, if not she always calls back. She's super friendly and helpful, makes you feel at home and really comfortable. A very confident, clever and brave female solicitor which I am so grateful of. We need more of aspiring, independent and a motivating solicitor like her to help us reunite with our families, friends and loved ones. Aisha Abdul-Latif is what changed my life. She successfully completed all documents necessary and it worked!! I am now living happily with husband in Birmingham. This is a special thank you to Aisha Abdul- Latif for everything you've done, you've reassured me, gave me hope and support throughout. Thanx again for your excellent service.