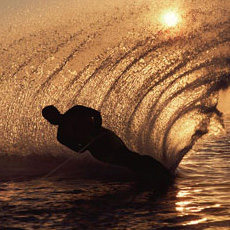 Matter Type:
Residential Conveyancing
Please avoid
I appointed Chadwick Lawrence in September 2021 through SAM Conveyancing. Faye Judkins was my solicitor. It all went down hill from here.

I received little to no communication from Faye through the process. In hindsight, I should have listened to my gut and appointed another firm. I decided to stick, and faced unnecessary delays, no communication and almost lost the house through continuous delays.

I was told some months later that Faye had left the firm with immediate effect and that a full review was needed. It took me to complain to find out what had been done, or what hadn't been done in my case. I had found out that enquiries were not raised until over 1 month after searches had come back. Nothing had been done on my case.

Thankfully, Beverley had taken over. I really appreciate her help with our purchase. However, searches were returned in November and enquiries were, in the end, raised in January 2022. This was something out of Beverley's control, as a full review was needed, but my question is, who was Faye's supervisor and how could this have gone unnoticed?

It was interesting to see that Chadwick Lawrence prides itself on 'We do law, to the high standards we set for ourselves. We take pride in what we do and we care.' As you can imagine this was not the case. The impression that I had was that thoes who work at the firm had such a large caseload, that they cannot give any kind of service to clients. Please correct me if I am wrong.

I do not know how law firms can get away with providing such shocking service. If this was any other industry, we would complain and be compensated. But, we just take it and pay them our hard earned money for their mistakes and a terrible service. I really do hope that you look into this further.

Please do think again about using Chadwick Lawrence. It just is not worth the hassle. Give your hard earned money to another firm.