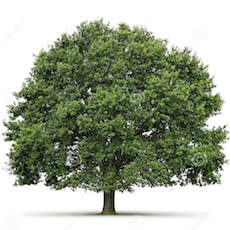 Richard
Added 3 years ago
9 found this helpful
Report to admin
October 25, 2016
20161025172146
A very bad experience

This firm proved to be the worst kind of solicitor possible for Criminal Law representation.
All of the following applied during my dealings with them.

Money-first mentality - They demanded up-front money from me (unethically as it finally turned out, thanks to my own investigations). Money finally and very reluctantly refunded to me up to 14 months later after payment.

Misplacement/loss of documents - claimed not to have received a document I delivered by hand.

Claimed to have sent letter's that I have never received.

Failed to adhere to their own Terms and Conditions.

Attended Court without supporting file – which 'had not been supplied by the office'.

Only contacted witnesses within just a few days before Trial - and then only after I chased them. Despite having contact details for nearly 6 months.

Requested my personal copies of important documents, with a promise to return a.s.a.p.. These were eventually demanded back by me and collected personally 13 weeks later, after numerous reminders for their return were ignored.

Displayed ignorance of Legal Aid process and made their own decision that I did not qualify for it and therefore had to pay - which I did. They were WRONG.

Despite paying nearly £14,000 to them I had to repeatedly press them for a receipt, which I eventually received over 1 year later, on un-headed note paper.

They failed to monitor rudimentary administrative disciplines to ensure that the legal processes they assumed responsibility for were carried out in an efficient and timely manner, yet their own firm's financial cost recovery process was dealt with promptly and efficiently.

They repeatedly stalled and prevaricated to cover their inefficiencies as in above item where my interests were concerned.

When I demanded an immediate refund of the monies due back to me they showed no sign of acting speedily to correct their unethical demand for my money.

When I did eventually get my overdue refund from them, they miscalculated, conveniently and unsurprisingly, in their favour - Something else I had to point out to them.

They misinformed me, stating all original documents would be returned to me after the Trial - they were also WRONG about this.

Legal Ombudsman has been notified of all of the above.

This firm behaved as stated above - use this information as you think fit in your search for a suitable solicitor.

Was this review helpful? Yes