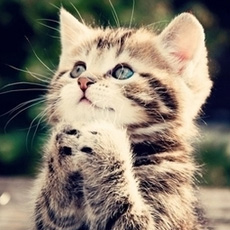 Todor
Added 9 months ago
6 found this helpful
Report to admin
February 09, 2019
20190209083038
Totally incompetent bunch
The most unreliable, incompetent and unprofessional company I've ever come across (especially the person that handled my case - Mrs JG from the Middleton office). Only weeks after completion was I told that I should've carried out "my own inspection" on the heating system prior to completion as the sellers had not been able to provide boiler service history. She was so insistent on me providing that document but apparently the same doesn't apply to my sellers (I now wonder who she was working for?!). Thanks to you I purchased a house with a dysfunctional heating system in the winter and had to put my family with two infants in that house. The company is so buried in paper, bureaucracy and lingo that you'd be unreasonable to expect them to get anything done in time. I had to intervene on multiple occasions and just go and chase my buyers and sellers solicitors myself otherwise my solicitor was just sitting and waiting in a deadlock for months and months.

During my dealings with them I had to make two formal complaints to my solicitors supervisors to neither one of which I received a response. They we simply ignored as the rest of my correspondence. That just shows you that there's really no hope there.

She even forgot that I had a Help To Buy Equity loan on the property I was selling and had I not pointed that out she was going to attempt to redeem my loan but not with the correct amount. I wonder if that could've led to further delays or even the whole thing falling through especially when the the person that was purchasing off me was already so sick of all the delays that they'd threatened to walk away "if it doesn't happen this time". Phew, that was a close one!

On the times I had no nerves left to sit and wait for a response to my emails and just went to their office to ask for an update my solicitor had to "go to the computer" to look up my file! They are dinosaurs and will disappear as such!
Was this review helpful? Yes