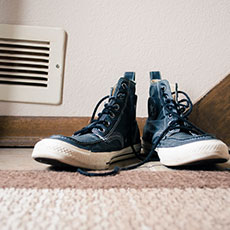 Gareth
Added 1 month ago
Report to admin
December 10, 2020
20201210220054
Probate Under Covid-19
Matter Type: Probate
Amy dealt with my late Fathers estate on behalf of myself and my Mum. The whole process was conducted under the restrictions imposed by Covid (by phone, email and over video call). Amy was incredibly helpful and supportive at a very difficult time. She guided us through the probate process, was quick to reply to emails, helped us complete the relevant forms and waited patiently as I got our paperwork together. I can say with certainty that both myself and my mum would have no hesitation in recommending both Amy and Watkins & Gunn.
A representative from Watkins & Gunn responded to this review on 15 December, 2020
Many thanks for the excellent review and recommendation. We are delighted that Amy was such a help at a very difficult time and we look forward to helping in the future.
Was this review helpful? Yes