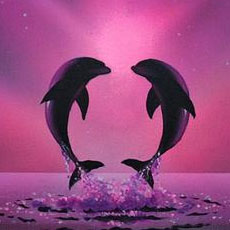 Verified
Josei
Added 1 month ago
Report to admin
July 30, 2019
20190730084110
Conveyancing
We all know what solicitors are like, but I really felt our experience with Poole Alcock Sandbach wasn't the best at all. They were recommended by our estate agent who we had been impressed with, so had no reason to doubt who they were recommending to deal with the sale of our house.

From the start there was a severe lack of communication from our solicitor, and for every 4-5 calls we put in we might have received 1 back. We did question the receptionist early on if they were too busy to take on our sale, as we were struggling with actually speaking with the solicitor. The receptionists seemed to lack knowledge as well and felt like they weren't passing on our messages, that's if they answered the phone! One was really rude as well.

It took 4 months to complete our sale which really, although it worked out in the end was a long time, we were anxious things weren't moving along and had to constantly chase. During our sale we purchased a property (that took nearly 10 weeks to complete) and I did tell the solicitor that I wanted to close the gap on our sale and purchase - which she did.
However as we got to week 7-8 of our purchase and we received a completion date for our sale (not heard from our solicitor but from a text message from our buyers), I asked our solicitor to pass on to our purchase solicitors. However this came as a shock to them who apparently weren't expecting the completion date anytime soon and it seemed that my solicitor had not been communicating effectively.... she had been working on closing the gap so we could complete on our sale and purchase at the same time but hadn't informed the other side of that. Due to this it was a horrendous couple of weeks not knowing if we could complete at the same time. AND our solicitor goes on holiday without telling us!! The week of completion! And every single day they had another solicitor covering her holiday, so every day up to completion I had to explain all over again to somebody new not the slightest bit interested in our case. I had to take time off work due to having to chase them so much that week and the stress.

The day before we completed on our sale at 3pm we managed to exchange contracts on our purchase as well, we had already made alternative arrangements and paid out for temporary accommodation and storage elsewhere but were happy to get into our new property and not have to move twice. However I think my mortgage advisor saved the day by jumping in and phoning my solicitors, and even escalated my case with my mortgage lender a couple of days before completion because Poole Alcock had been so last minute in asking for the release of funds. It should have been done quicker and even my mortgage advisor agreed with this. I had to beg for somebody covering for the solicitor to chase up the release of funds before she went on her lunch as it was getting so close time wise.

I have now got a slight issue with the bill and seem to be due some money back - although I have got my estate agent looking into this as well. I think the service was very overpriced and not great, I'm lucky to have any hair after this experience!

Was this review helpful? Yes